On May 21st, country singer-songwriter Chris Lane shared a brand new video for "I Don't Know About You" live from Chicago! The footage was filmed during his January 17th, 2020 stop on the Big, Big Plans Tour at Joe's LIVE.
The headlining tour saw Lane performing 25 sold-out shows, including this Chicago stop where he performed a 12-song setlist. "I Don't Know About You" was the second to last song he played and fans were HYPED. Watch him perform the #1, double platinum hit below:
The Chicago set opened up with "Fix" and included TWO medleys full of cover songs. He did snippets of songs like "Chattahoochee" by Alan Jackson in the first medley, and hits like "I Want it That Way" by Backstreet Boys in the second. The show ended on "Take Back Home Girl."
Check out the entire setlist here: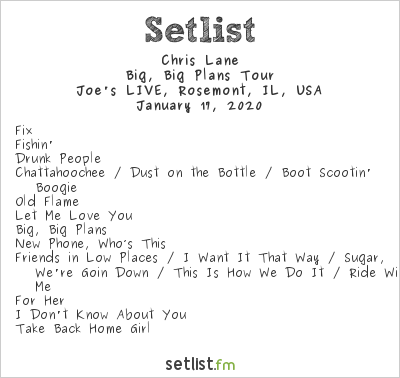 Make sure to keep up-to-date with all of Lane's happenings over on his website!